"Jennifer has decades of business experience helping US and Chinese companies more productively engage with each other - in fact acting as their cultural conduit. She is tenacious, engaging, and intellectually curious. She truly understands the Western and Chinese mindset and business/cultural protocol. I highly recommend her!"

-- Louise Kern, Managing Director/Global Business Information Services


MoraQuest
is dedicated to promoting cultural and business collaborations between the East and West.
Consulting services:
Establishing cultural exchange programs and business relations/collaborations between the East and West.
Clients include WFMT Radio Network, Confucius Institute in Chicago, etc.

Programs helped establishing include classical music exchanges between radio stations and institutions in China and WFMT Radio Network, such as "Shanghai Spring", a series of eight two-hour music program from China which was produced and distributed by WFMT Radio Network in the U.S. and Europe; concerts from major U.S. symphony orchestras (NY Philharmonic, SF Symphony, LA Philharmonic, Dallas Symphony, Chamber Society of Lincoln Center, etc.) and WFMT's Exploring Music with Bill McGlauglin and jazz being broadcast in radio stations in Beijing and Shanghai; and events/festivals that introduce Chinese culture to the West.
Provide training/workshops to Chinese language teachers to bring Chinese culture into their classrooms.
Freelance writing:
Contributing writing to media outlets including Xinhua News and China Daily
Publishing:
Releasing books on China related topics and good stories
(in collaboration with the Central Compilation & Translation Press in Beijing)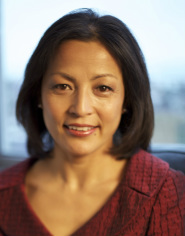 Jennifer Hou Kwong, a.k.a. Jian Ping, founded MoraQuest in 2008, a firm specializing in cross cultural communication and business collaboration between the U.S. and China.

Jennifer grew up in China and worked in the film industry in Beijing for four year before coming to the U.S. to pursue graduate studies in the mid 1980s. She worked in NYC and Chicago at a large U.S. import company for 20 years, with a major responsibility as liaison between the company and its suppler in China and various Chinese government agencies in China and the U.S., including the Chinese Consulate and Embassy.

Jennifer (Jian Ping) is the author of Mulberry Child: A Memoir of China. It tells the story of her coming of age as the daughter of a senior government official during China's Cultural Revolution (1966-1976). Mulberry Child has been made into an award-winning feature-length documentary film and was broadcast on national PBS and the World Channel in May of 2014, 2015 and 2016.

Jennifer (Jian Ping) has been featured on Chicago Tonight Show at WTTW, the Asian American Network News, and over 30 radio stations in the U.S. and Canada. She a contributing writer at Xinhua News and China Daily, two major official media outlets from China, and a columnist at Asian Wisconzine, a monthly magazine in the Midwest.

Jennifer is an adjunct professor at DePaul University, a member of the China Committee at the Chicago Sister Cities International, and served on the advisory board at the Women's Institute of Global Leadership at Benedictine University (2011-2013).

Jennifer has given more than 100 talks to business and social organizations over the last few years, including a commencement speech at Loyola University Chicago. Topics of her talks include China, women's leadership, and immigrant acculturation.


---